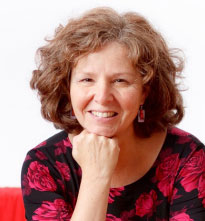 A Baroque Concert
J.S. Bach Brandenburg Concerto No. 5 in D major, BWV 1050
Bach Orchestral Suite No. 2 in B minor, BWV 1067
Sunday, August 7 at 4 p.m.
Federated Church of Rochester
Including soloists
Julia McKenzie, violin
Na'ama Lion, flute
Cynthia Huard, Harpsichord
with Gigi Turgeon, violin • Anna Griffis, viola
Rebecca Shaw, cello • Evan Premo, bass
For More Info call 802-767-9234
Admission is by donation.
Rochester Chamber Music Society 23rd Season, Summer 2017
Saturday, June 24
Mozart K. 499 D major "Hoffmeister", Bartók #3, and Beethoven op . 131
Concert 4 pm
Sunday, July 9
Marguerite Schenkman Memorial Concert
'Seeing Double' violinists Julia Salerno and Sarah Whitney with Cynthia Huard, piano
Bach Double Violin Concerto, Moszkowski Suite for two violins and piano, Sarasate Navarra op.33,
De Beriot Suite Concertante, Mark O'Connor Duos
Concert 4 pm
Saturday, July 15
Twentieth Annual Bach Bash
Professional and amateur musicians celebrate the music of Bach and others
Granville Town Hall, Concert at 7 p.m.
Friday, July 21
Peter Stumpf, cello; Cynthia Huard, piano
Concert 7 pm
Sunday, August 6
Baroque Band
Brandenburg Concerto #5
Concert 4 pm
Concerts are held on Sunday at 4 pm at the Rochester Federated Church unless otherwise noted.
Free will donations gratefully accepted. For information call 802-767-9234.
See previous Rochester Chamber Music Society Season Schedules